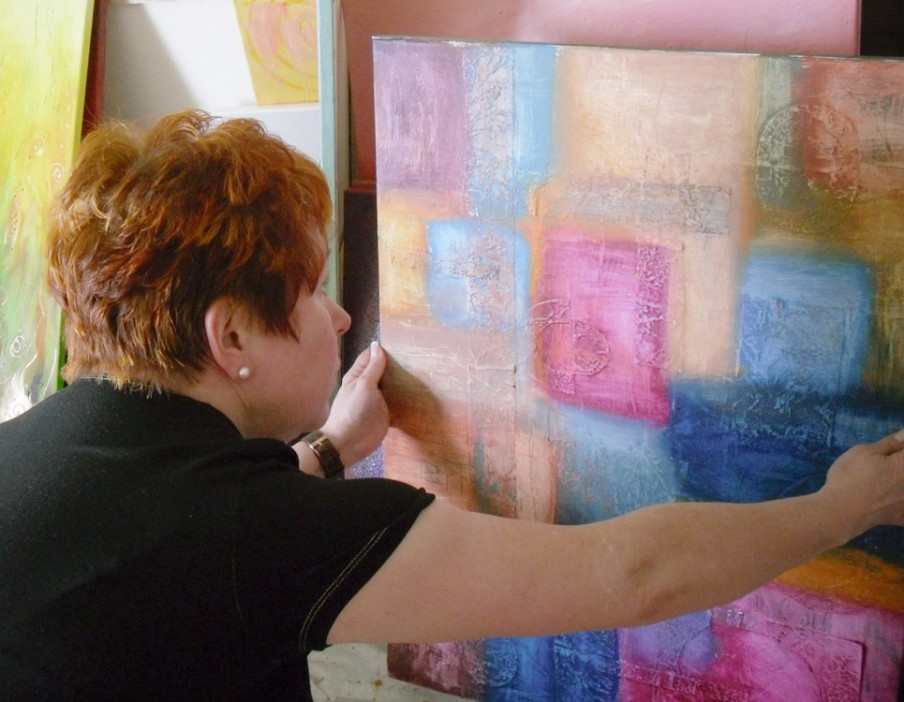 Imprint
Ewa Martens
Martin-Niemöller-Straße 9
26133 Oldenburg, Germany
Phone: +49 152 – 52 96 36 11
Email: kunst@ewamartens.de
Webdesign:
vorsichtbissig.de
Agency for Design, Webdesign and Illustration
Declaration of liability
As site operator, Ewa Martens is responsible for the content presented on these pages. However, the operator of this website is not obliged to check transmitted or stored external information or to search for any circumstances that might indicate illegal activity. This does not affect obligations to remove or block the use of information. However, liability in this respect is only possible from the time of knowledge of a concrete violation of the law. As the site operator, we will remove any illegal content as soon as we become aware of it.
Liability for references (links)
This Internet offer contains direct and indirect references (links) to external websites of third parties, on whose contents, however, we have no influence and which lie outside our area of responsibility. At the time of publication and at regular intervals, the content and legality of any links and the offers of third parties behind them were checked. At the time of setting the links, no legal violation was discernible on our part. Since a permanent control is not reasonable and contents can change quickly, we can only take over limited guarantee for references to foreign contents. The respective provider or site operator is always responsible for the contents of the linked pages. If we become aware of any legal infringements or inappropriate content, we will remove such links immediately. Please inform us under the above mentioned contact possibilities, should you become aware of it.
Copyright
The contents provided here on the pages of this Internet offer are subject to German copyright even without explicit identification. Duplication, processing, distribution and any kind of exploitation require the express written permission of the respective author, thus any commercial use of these contents is also excluded without the express written consent of the author. Contents published on these pages that were not created by the site operator are only made available with the permission of the respective author and marked as such. If you have any suspicion or knowledge of a copyright infringement on this website, please contact us using the options given above in the imprint. When we become aware of a copyright infringement, we will immediately check the corresponding content and remove it if necessary.
Data privacy
We object to the use of the contact data given in the imprint by third parties for the unsolicited transmission of advertising and information material and reserve the right to take any legal action in this regard.
For more information on data protection, see page data protection.
May 2014